Visit Our Lady of Guadalupe Chapel
[located inside of the Shrine, to the right as you walk in]

This beautiful chapel was commissioned by the Most Rev. Daniel F. Walsh, D.D., former Bishop of the Diocese of Reno-Las Vegas, to celebrate the 500th anniversary of the evangelization of the Americas. The chapel is a gift of the E. L. Wiegand Foundation. The altar, lectern, sanctuary lamp, crucifix, and tabernacle are original contemporary works in bronze. The chapel has three major works of art. There is a lovely oil painting of Our Lady of Guadalupe which originated in Mexico in the late 17th Century. (circa 1680). There is a four foot hand carved statue of St. Joseph and the child Jesus. The statue is approximately 200 years old and has been completely restored for use in the Guadalupe chapel. The most contemporary artistic work is a mural depicting all of the people of Canada, United States, Mexico, Central and South America who played a significant role in the evangelizing of the Americas.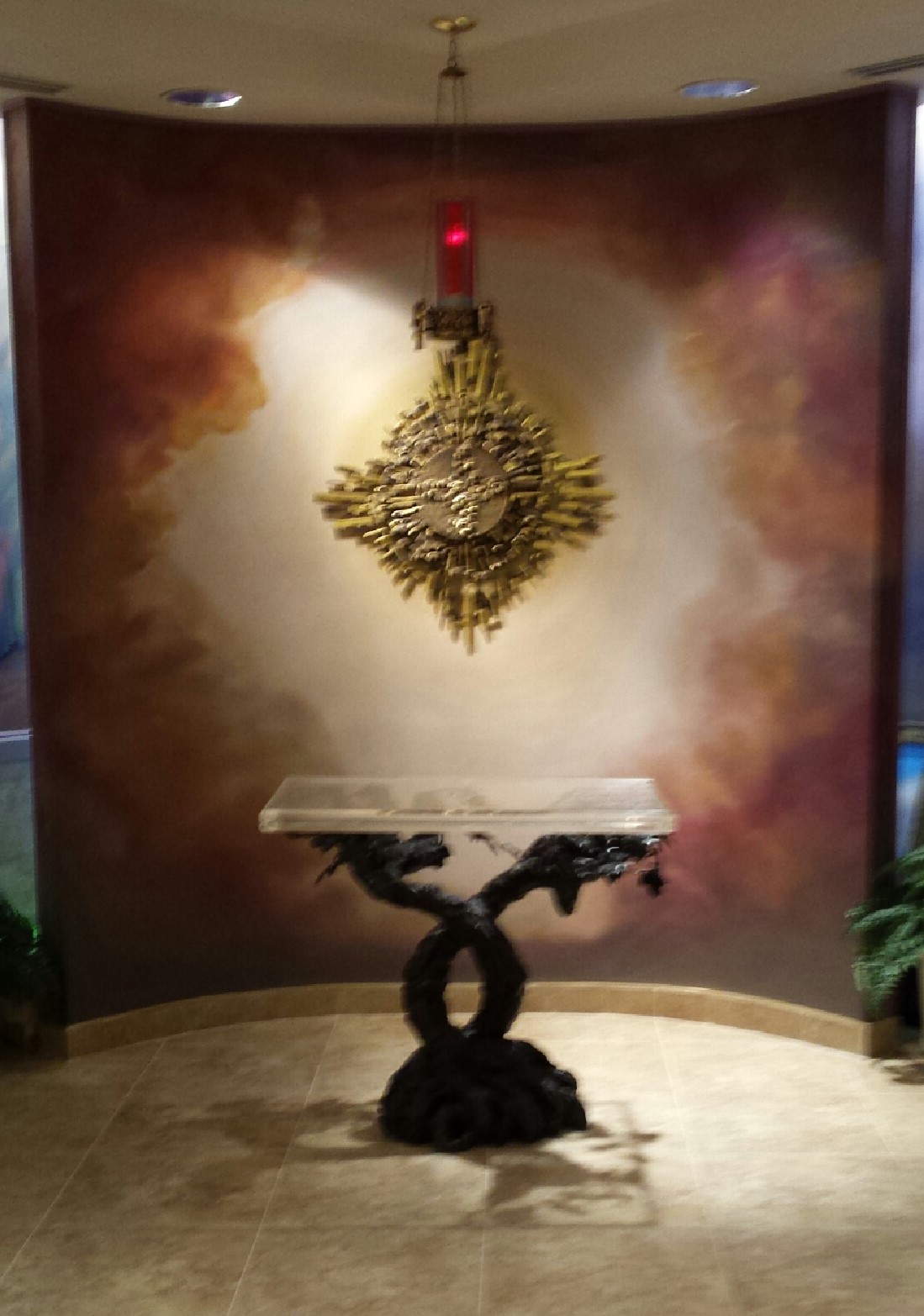 "Tabernacle and Altar inside of Chapel"


"Wall Mural (Left Side)"


"Wall Mural ( Right Side)"


"Our Lady of Guadalupe Painting"


"St. Joseph Statue (Kept in a case for preservation)"
"San Damiano Cross"